Throughout the years, jumpsuits have enjoyed their fair share of ups and downs in the fashion industry. Styles have ranged from simple and sophisticated to bold and daring, making it possible for anyone to try this trend regardless of their personal style.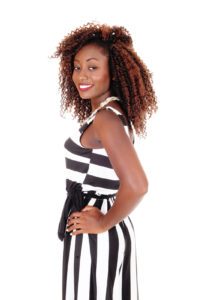 These days, jumpsuits for women are more popular than ever. They are comfortable, easy to wear and look amazing when styled correctly. Unfortunately, finding a jumpsuit that fits and flatters your body can be challenging. Not only that but knowing what accessories to wear or how to style your outfit can leave you scratching your head.
If you would like to give the jumpsuit trend a try but are on the fence about whether or not you could pull off the look, these helpful tips for buying and wearing jumpsuits should help:
Shop for the perfect fit. Ultimately, the jumpsuit you choose should fit close to your body but should not be too snug. If you choose a jumpsuit that is too baggy, the shape of your body will get lost in the folds of the fabric. Alternatively, if you go for one that is too tight, you may find that it pulls and binds all day and that it doesn't look flattering on your body.
Look for a jumpsuit that falls somewhere in the middle. It should accentuate your figure, nipping in at the waist to help create an hourglass silhouette. Additionally, the torso of the jumpsuit needs to be long enough to accommodate your actual torso so that it doesn't become uncomfortable to wear throughout the day.
Consider adding a belt. If the jumpsuit you purchase doesn't already have a belt, consider adding one of your own. This can help define your waistline, creating a more figure-flattering look.
Try topping it off with a blazer. Pairing a jumpsuit with a blazer is a great way to create a stylish and sophisticated look. This is a good way to ease into wearing jumpsuits. The blazer helps visually break up the top and bottom of the jumpsuit, making it look more like a two-piece outfit.
Start with a solid-colored jumpsuit. If you aren't sure that you would be comfortable wearing a jumpsuit, a good place to start is by finding one in a solid neutral color such as black, white, or navy. As long as they fit well and flatter your body, these solid-colored jumpsuits are bold enough to get noticed but not so over-the-top that you will wind up getting stared at. If you feel confident in your solid-colored jumpsuit, you can then try experimenting with jumpsuits in bolder colors and patterns to make more of a statement.
Jumpsuits for women can be incredibly flattering and are on the cutting edge of fashion. By shopping for a jumpsuit that fits perfectly and that plays up your best features, you can try out this trend with confidence. Experiment with different styling tools such as belts and jackets to see which looks you like the best. As you become more comfortable wearing jumpsuits, you can then explore more daring options such as bold, all-over prints or highly saturated colors.