Just because a woman is over 50 doesn't mean she can't be fashionable and fabulous. A confident woman is attractive and can wear just about anything she wants. There are certain trends that shouldn't be included when talking about over 50 womens fashions. These include tight t-shirts with a cute message or an adorable kitten and mini-skirts. Other than these, older women can and should wear whatever looks good on them. The secret to wearing your wardrobe in confidence is to create your own style. Show off your independence and confidence and wear what makes you feel good.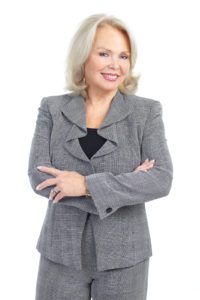 Most trendy styles are just that – trends. They don't look good on anyone normal. The older woman certainly doesn't have to dress like her mother, but she should carefully evaluate trends to ensure they fit with her personal style. The confident woman expresses her style and taste by wearing combinations of trendy items with classics. Be flexible and choose from among different brands and designers. Create a closet that allows you to customize your look with items that make you look great.
Most older women find that being comfortable quickly outweighs being trendy. It is very difficult to look fabulous when your feet are killing you or your pants are so tight you can't breathe. You can look great and still be comfortable by buying clothes that fit. If you try on a piece of clothing and it isn't comfortable or doesn't fit, put it down. Be flexible, however in your sizing. Just because you are one size in one designer doesn't mean you will wear that size in another.
If you really like a piece, try it on in one size up or one size down. You may find it fits in another size. You can also take a piece that you just love, but which doesn't fit well to a tailor. This will add to the price, but you might be surprised how affordable it is to tailor clothes. The right tailor can make a piece of clothing look like it was made for you.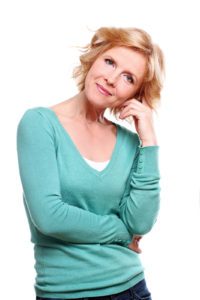 Another great wardrobe staple is a great pair of jeans. This versatile piece of clothing should be in every woman's closet, no matter what her age. Jeans can be dressed up or down and are perfect for running errands or meeting friends for drinks. There is a wide range of prices when it comes to jeans, so be ready to try on several pairs. If you find a pair that fit you well and make you look great, buy them. You will wear these until they wear out, making them worth the investment.
When purchasing jeans and you are a bit older, consider these guidelines. Stay away from ill-fitted or low-riding jeans. Instead, try a jean that fits at mid-waist. Jeans which are slimmer help make narrow hips look curvier, while a wider leg can help balance out curvier hips. If you are curvier, choose solid dark denim.
Shopping for over 50 womens fashions doesn't have to be a challenge. Choose clothes that fit your personal style and which make you feel confident and beautiful.