Most women would agree that is is difficult to look fashionable in winter clothing. This doesn't mean it is impossible because there are some great winter womens fashion trends this year that look good on everyone. There are always the staples when it comes to winter fashion. These include leggings, tights, and boots.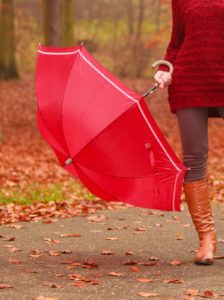 Where the trends come in is how these are worn and the patterns and styles available. Another staple of the winter wardrobe is a good coat. Depending on where you live, this might be a lovely trench or a boot-skimming wool. This winter there are some great trends to choose from and still stay warm.
To stand out this winter, try pairing long boots with oversized sweaters. This is a perpetually attractive look. It works especially well if you are in a hurry. Just tug on a great sweater and pair it with some jeans and a pair of knee high boots.
Another must-have in this winter's wardrobe is a shawl. These are extremely versatile pieces that go with almost anything. Choose one that fits your personal style. They are available in everything from ethnic to modern to boho. For a great look, pair your shawl with a jacket, denim, and boots.
Another great piece for your winter wardrobe is the studded sweater. These come with rounded or mock turtle collars and are paired with a crisp shirt with a collar.
Ever since a pair of famous sisters showed up at an awards ceremony earlier this year wearing sock boots, these have become a huge sensation. If you don't want to dish out the dollars to buy a designer pair, you can make your own. Simply slip a pair of trendy socks over an old pair of high heels. Cut a hole for the heel and glue a bit of sandpaper on the bottom for gripping power and off you go!
When it comes to winter coats, there are several popular trends this year. The leather shearling is both beautiful and warm. Pair it with a pair of slim jeans and ankle boots for a great look.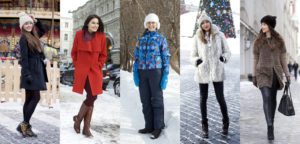 Another warm ensemble is a metallic puffer coat worn over a chunky turtleneck. Wear this look for a style that is both chic and sporty.
Collage winter fashion. Floor-length dusters are also a great look this winter season. Pair them with same-colored boots for a monochromatic look.
If you're more into fur, try pairing a pair of fur boots with jeans and a hip-length fur jacket. Or throw the long duster over a pair of thigh-high boots and an oversized sweatshirt for a look that can go almost anywhere.
Speaking of thigh high boots, these are sure to become a winter staple. Pair them with a cute modern dress for daytime or with a pair of leggings and a long jacket for an evening event.
The coziest ensemble this winter is a fur jacket with an oversized scarf and over-the-knee leather boots. Wear this anywhere looking stylish, but staying warm.
This year's winter womens fashion trends include lots of boots, fur, and long coats. Any of these will keep you warm while you are strutting your style.